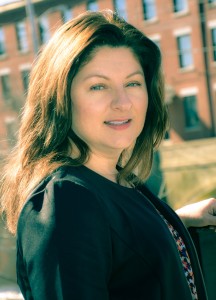 My name is Sharon Cassidy. I'm a Social Media Marketer. I work with small businesses and entrepreneurs.
I focus on creating and implementing social strategies that are inline with my clients' overall business objectives.
In the past, I worked for a large corporation and after several years was fortunate to stay home to care for my children.
Re-entering the workforce a few years later, I was an executive assistant to the CEO of a prominent company.
While at this company, most of my time was working in sales/marketing. Here I was fortunate to wear many hats and I found my love for marketing. Social media just entered the scene.
In 2011, I joined a web development company working in the marketing department. This is where I learned more about the ever-changing social media and the internet marketing world. There I was given the opportunity to expand our services and create social media packages.
I worked with an array of different types of clients. With each client having its own unique set of challenges, the solutions had to be unique as well.
When the company dissolved, my social media clients asked to stay with me (my former employer gave full blessings)!
My first business Results Online Today was born in 2014 then later my company name updated to simply Sharon L Cassidy. Here is where I focused every bit of knowledge and experience into my clients. This individual attention combined with my passion to help my clients succeed is what drives me.
I'm constantly training and learning so I'm always able to deliver the best solutions.
I would love to find out more about you and your social media story. Please click on the button to send me your information. Look forward to hearing from you!